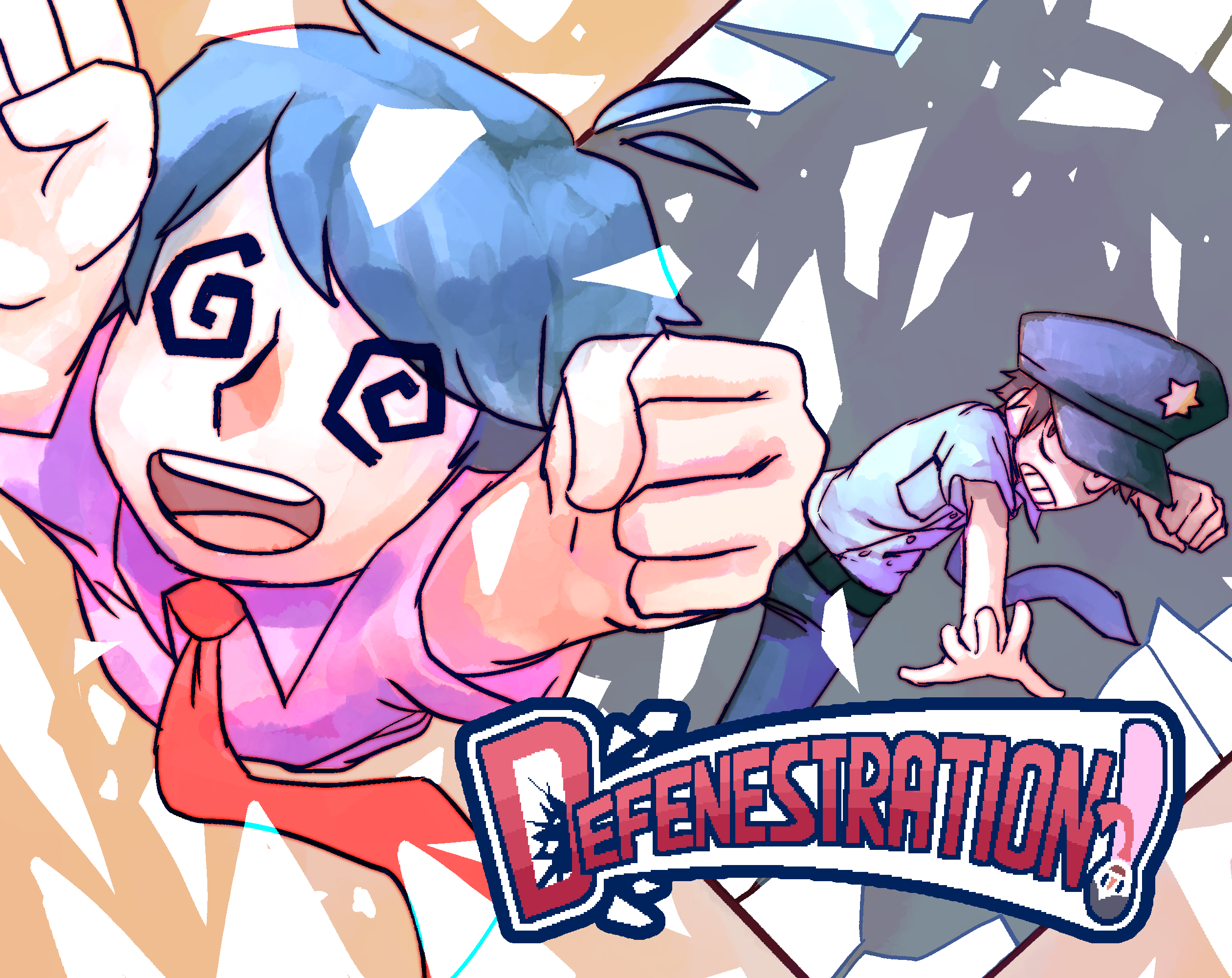 Defenestration!
A downloadable window for Windows, macOS, and Linux
Your boss gave Bob his month's notice a month ago, but he KEEPS. COMING. BACK. To keep your workplace safe and efficient, you decide it's best to throw Bob back out... the window. Manage your fatigue by shoving and kicking him into the various objects strewn about the office in this resistance-based side-scroller!

--
Credits
Programmer - Eric Lee, "Erleh"
Programmer - Justin Gonzalez, "Paper-Hat"
Artist - Match, "Mischievous Robo"
Artist - Jamie Custodio, "jimmyyjams"
Music and Sound Design - Daniel Kim, "DanKimAudio"
Assistant Programmer - Michael Zatlin Jr. "Mzatlin"

Install instructions
1. Download zip file,

(However, if using a program like 7zip, Download the .7z file )

2. Extract the folder held within

3. Run "Defenestration.exe" enjoy!